Over the weekend I painted up some of Khurasan's 15mm Mutant Supersoldiers (END-202) and Savage Humanoid Cannibals (END-500).  It was just after dark last night when I went to spray them with Testor's Dullcote.  I love Dullcote, it really "finishes" a mini.  But I learned to be careful about the time of day I choose to use it.
I live about 500 meters from the ocean in Southern California, so when the sun sets, the humidity rises fast.  This did not occur to me, and my minis ended up with a fogged finish. Damn.
After looking around the internet for solutions, I ended up brushing on Citadel's 'Ardcoat over the whole mini.  This took care of the fogging and brought back the original color.  Then, this morning, in full sunlight and lower humidity, I hit them will Dullcote again to kill the 'Ardcoat's shine.

 This is the nine minis after painting and before any spray finish.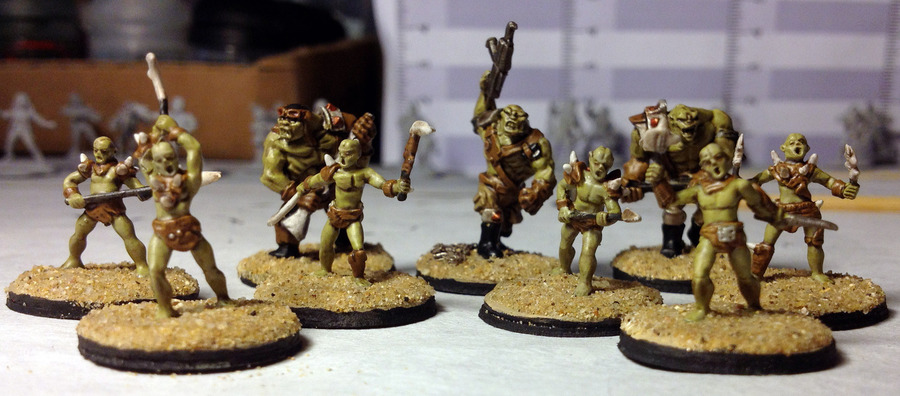 After the whole process – the fogged layer of Dullcote, then the 'Ardcoat "fix it" layer, then Dullcote again.  And basing, of course.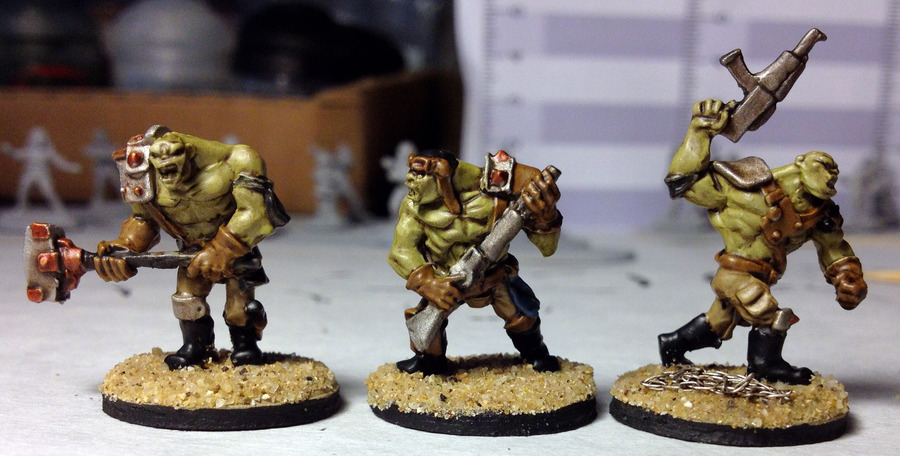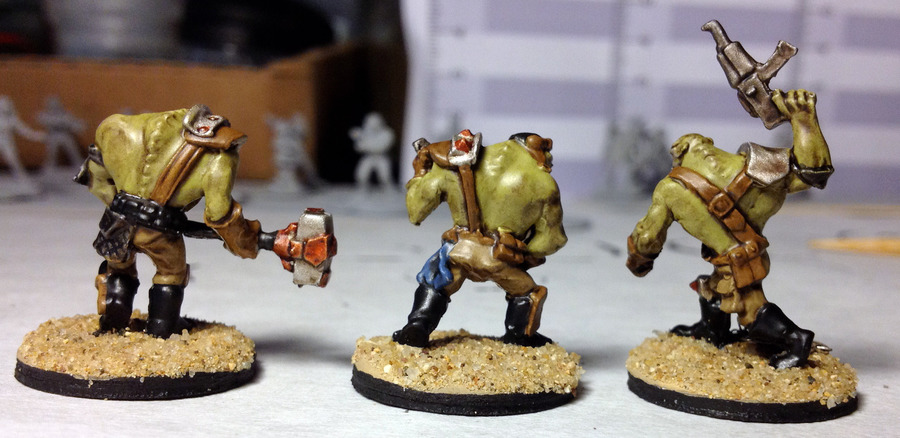 The Mutant Supersoldiers, front and back.  I think they need another spray of Dullcote.  The 'Ardcoat is really shiny, and some of that shine is still showing, especially in the back view.  The guy in the middle has a shiny ass, and that's just not right.  🙂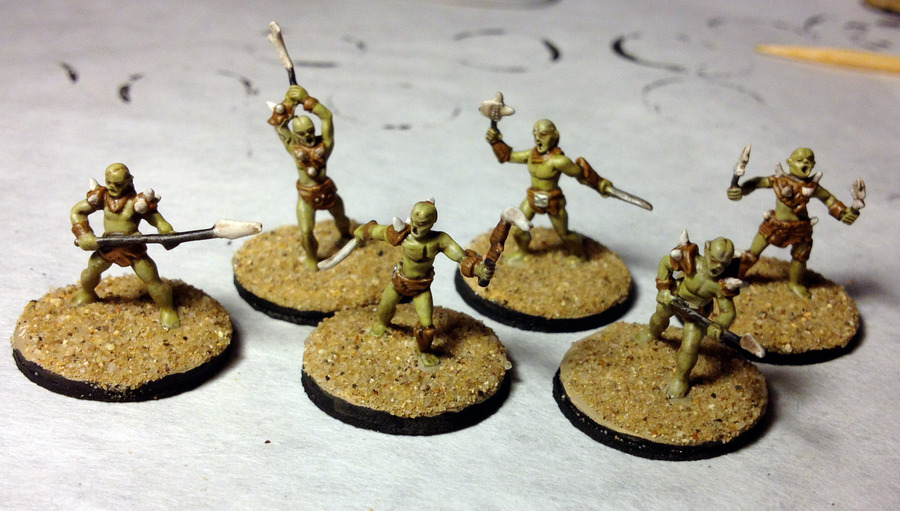 The Savage Humanoid Cannibals.  I think I'll spray them with the Dullcote one more time, as well.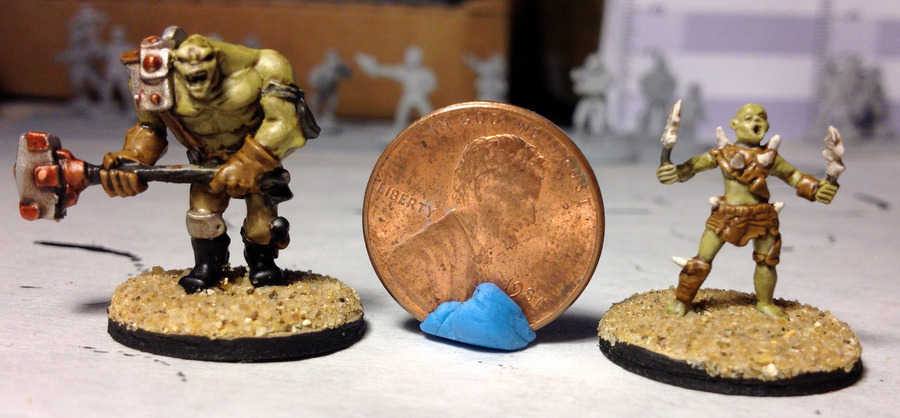 Here's a size reference.
I'm glad I was able to rescue them, and I've learned a good lesson to not use Dullcote when it's humid out.
I plan to use these minis with the Monster Hunter International RPG.  I'm thinking of a "The Hills Have Eyes" type scenario.