I'm taking a break from painting Dreadball to work on some 15mm stuff I got from Rebel Minis.  I've got a Monster Hunter International RPG campaign starting next month, and I want to get some monster minis ready for it.  To that end, I ordered a bunch of werewolves, zombies, cops, FBI agents and more from Rebel Minis and Khurasan.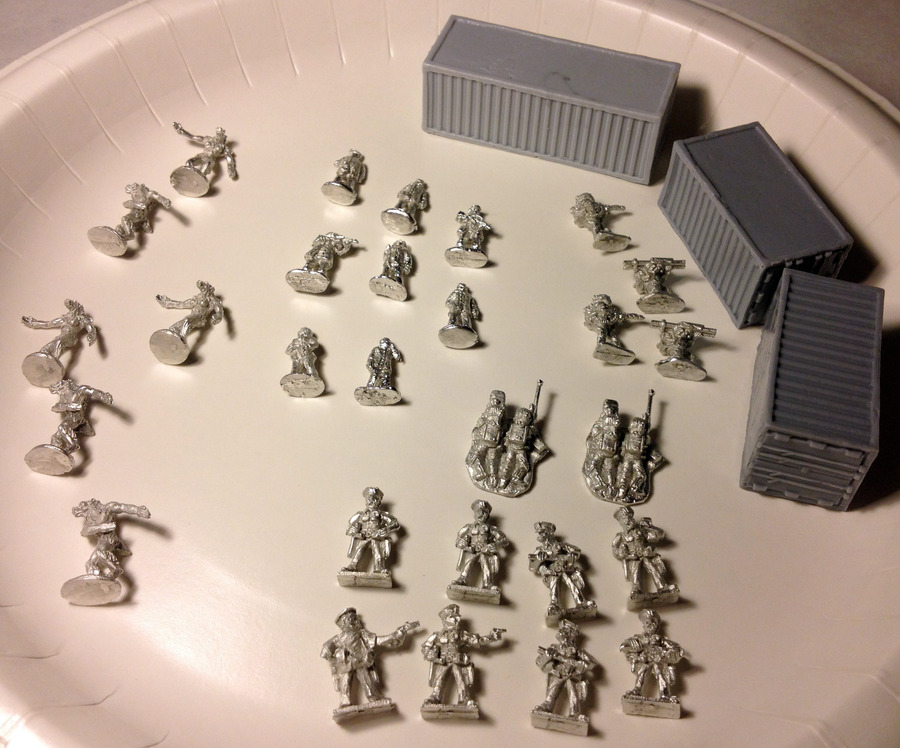 This first batch is from Rebel Minis, since they arrived first.  In fact, I ordered on a Sunday night and they arrived on Thursday.  Now that's quick service!
There's a some shipping containers, some sci-fi troops to round out my Earth Force, some "mall cops", who all have awesome mustaches, werewolves, and government agents.
Here they are after cleaning.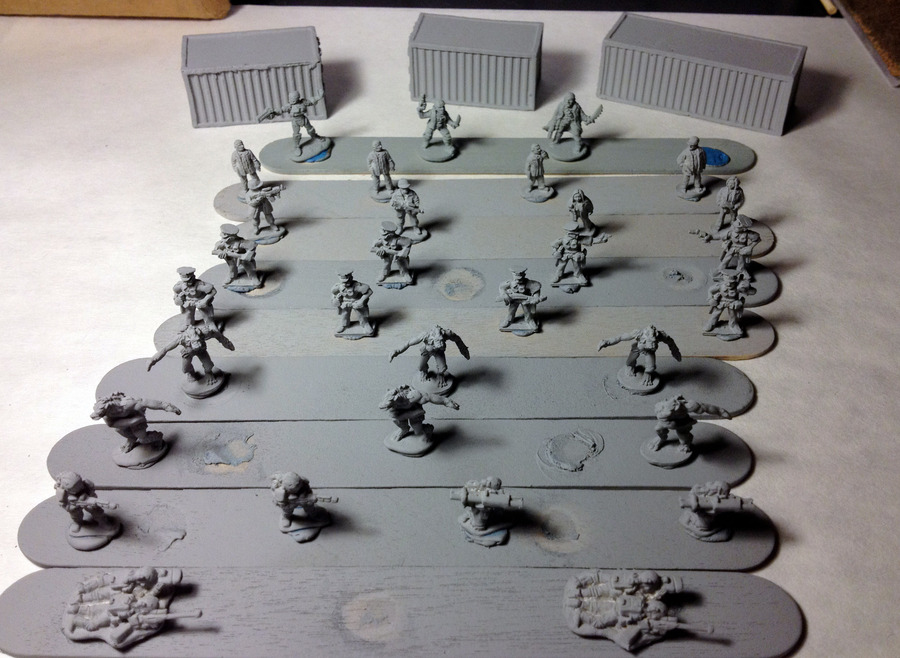 Here they are primed and ready for paint.  In the back are some minis that have been hanging around my work table waiting for paint for a while now – 2 from GZG and 1 from Khurasan.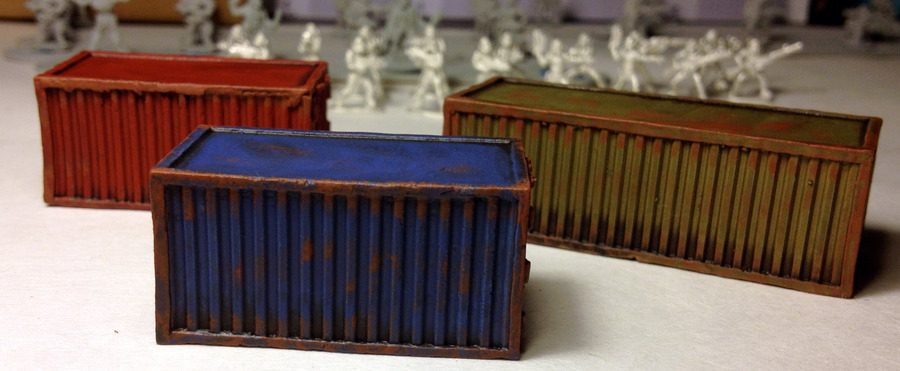 The finished shipping containers.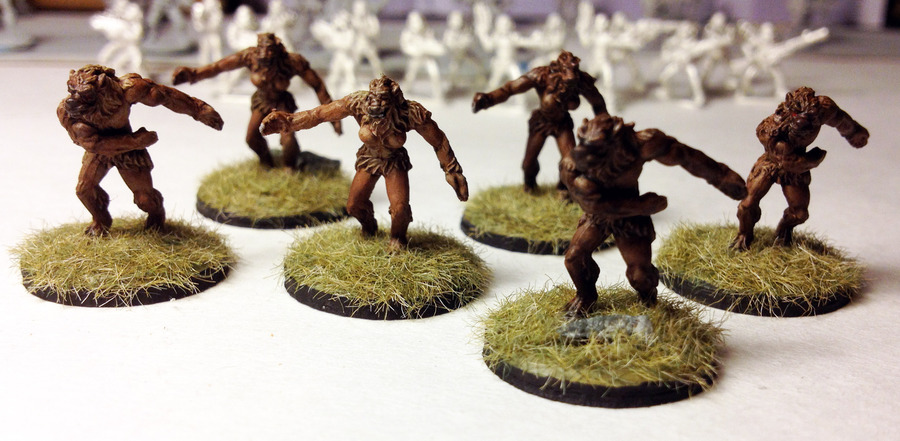 The finished werewolves.  They are kinda boring, I think.  Brown on brown.  I tried to get some red on the eyes, but they are too small – I just made a mess that I had to go back and fix.  Same for the teeth.  Anyway, you can tell what they are.
In the back of those last two pics, you can kinda see a special order I just got from Khurasan.  More on them and the rest of what's on my table in a future post.
Happy gaming!