I painted Rebel Mini's 15mm Government Types and I wanted to base them like they were standing in the street or a parking lot.  I decided to try CItadel's texture paints.  I use Citadel because they are easily available at several hobby stores near my home and work.
I'm pretty happy with how they came out.
Painting done and sprayed with Dullcote – front and back view.  There's a pic of these in bare metal and with just primer on in my post What's On My Table – June 2013 Edition.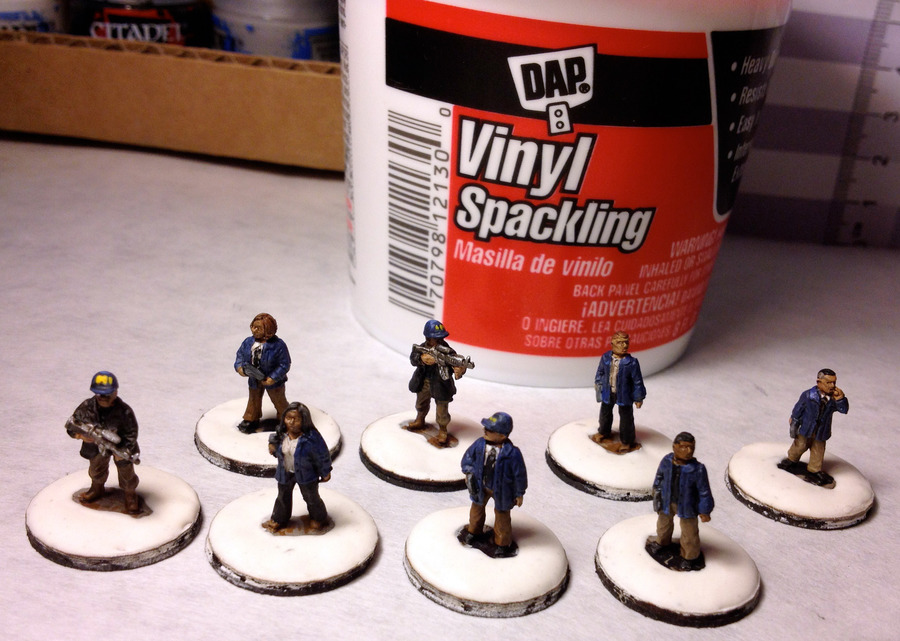 Spackling, mixed with a bit of water to thin it, applied to the base to build it up even with the figure's built in base.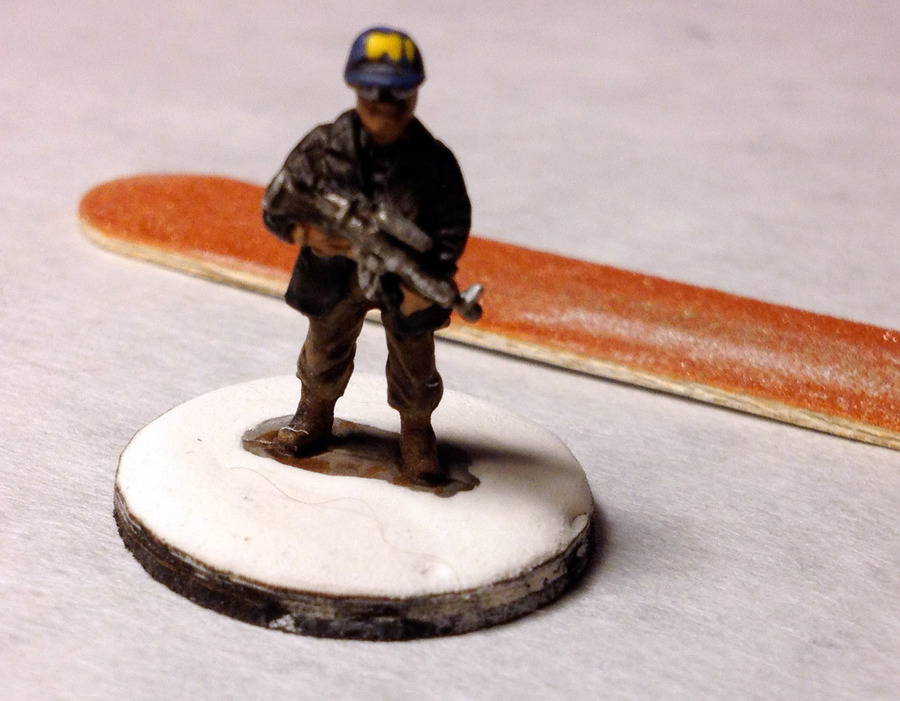 Then I sanded the spackling flat.  I'll probably skip this step in the future.  It messed up some of the figure's feet, which I had to go back and fix, and I don't see that it really made a difference to the bases.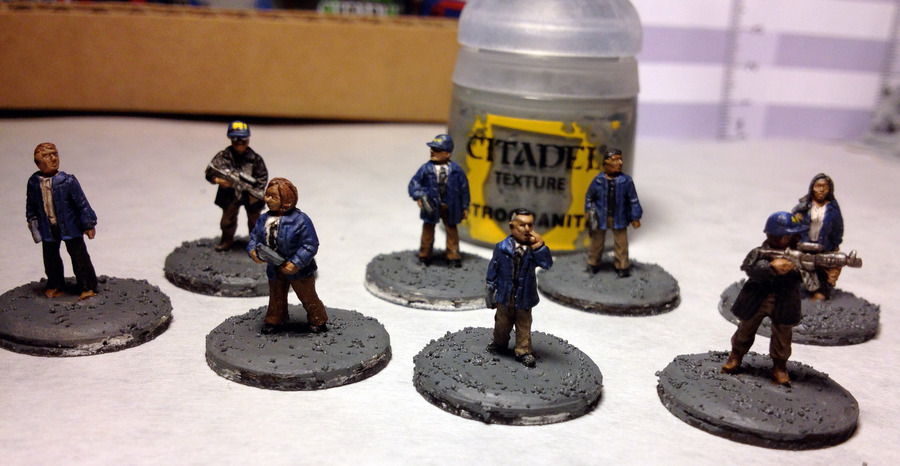 I then applied the Citadel texture "Astrogranite".  It's pretty thick, so I thinned it with some water.  It was still more like a basing material than paint.  You don't brush it on so much as push it around.

Then I painted on some road lines and parking space lines.  Then a light gray dry brush. Then a black border.  If you've read my blog before, you know the bases are from Litko.net – 20mm around, 0.8mm thick wood base with a heavy duty magnet bottom stuck underneath it.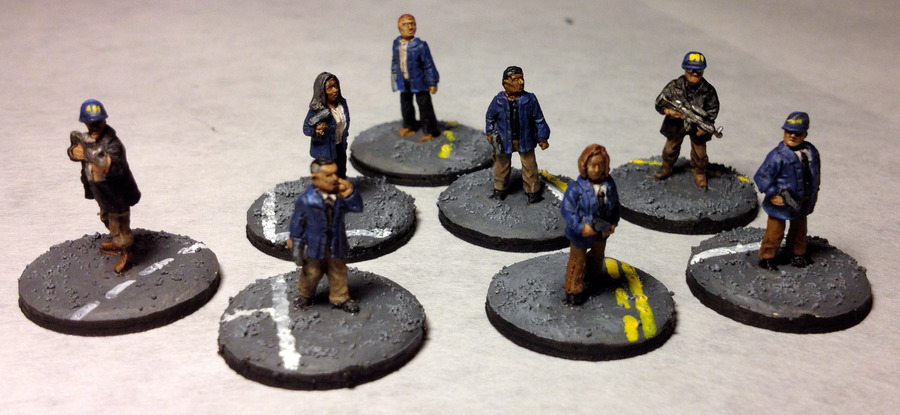 Is the guy in the front, 2nd from left, talking on the phone or smoking a cigarette?  I can't really tell, so I'm going with talking on the phone.  That way he'll get brain cancer instead of lung cancer.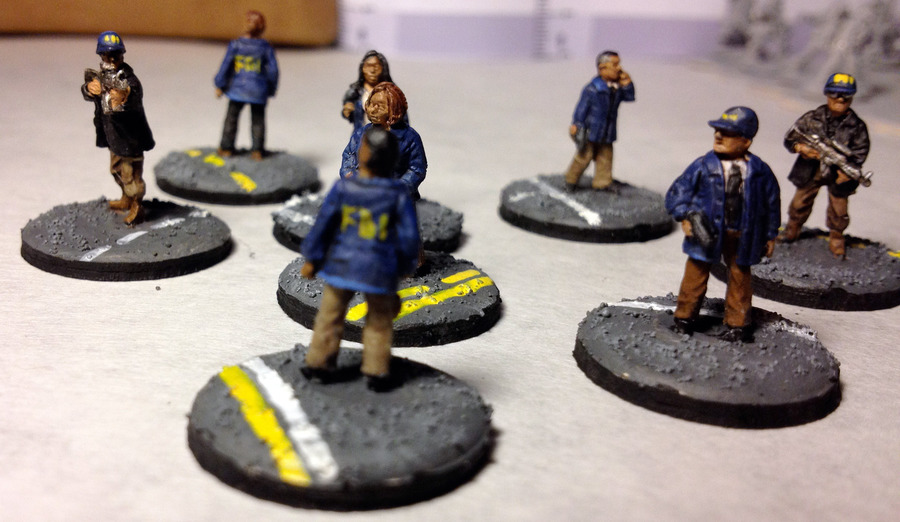 I like how these turned out – the figures and the bases.  I plan to use them with the Monster Hunter International RPG.