I'm almost done with my 6 point SAGA warband.  Here's some dane axes from Gripping Beast, which I got from their US reseller, Architects Of War: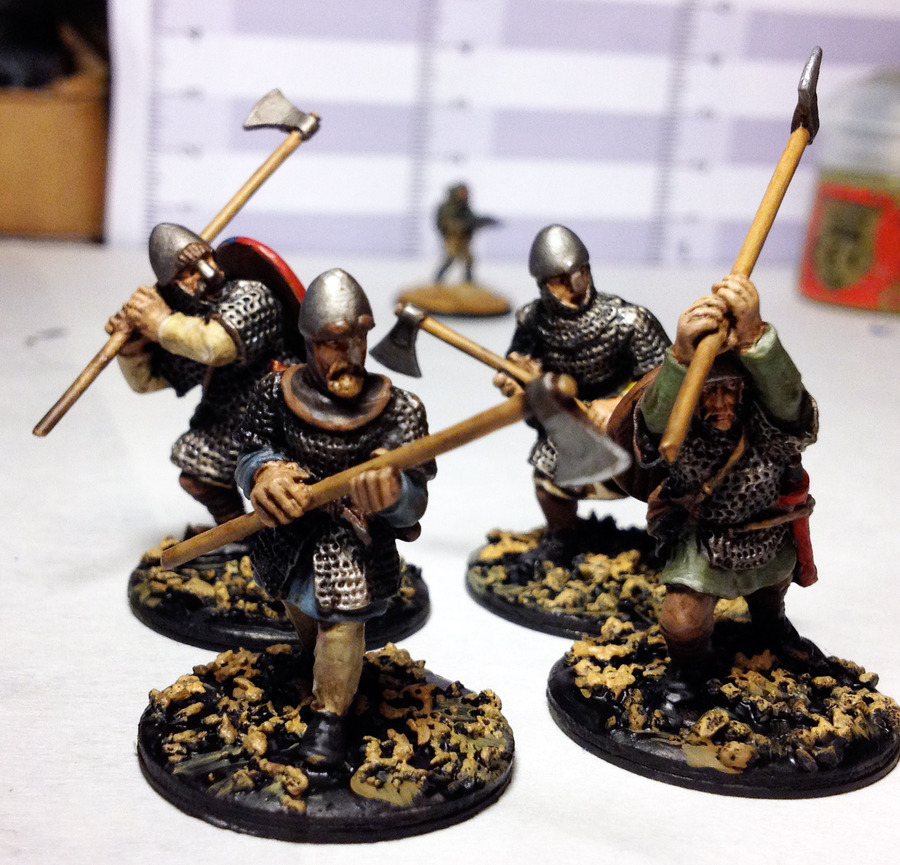 I primed them with The Army Painter's Leather Brown spray primer.  I've become a huge fan of their color spray primers and the matching brush paint.  It saves so much time to not have to paint the various straps, pouches – AKA the fiddly bits.
I've found a local group that plays SAGA once a month.  I've played one session with them, and they are a good group of guys.  I'm looking forward to next month.
All I have left in my warband is to base my levy.  They are all painted, only basing is left.