Over the last 2 weeks I've been working on 12 of GZG's Spider Drones – 2 packs each of the standard and rotary canon.  I paused in the middle and painted some other stuff, then my bases finally arrived from Litko, so I finished them up this weekend.
I painted them all the same, except for the top, which I painted in a similar style as I did the Grav Drones a while back.  Then I based them using Green Stuff.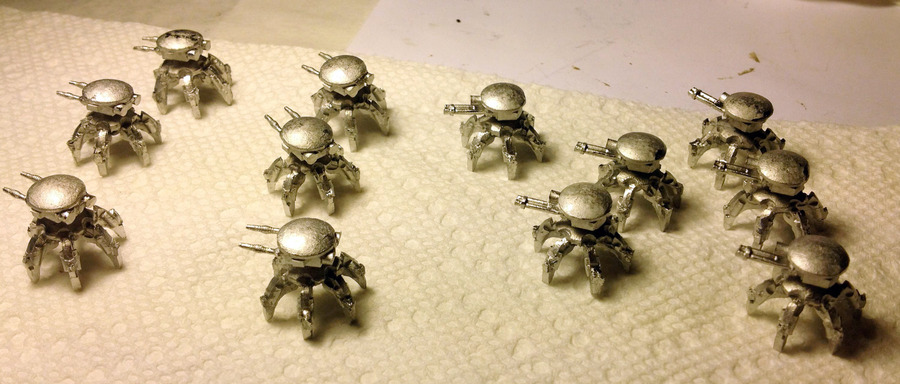 Cleaned and assembled.  There's a bit of flash around the leg joints that I just left – it was going to be very time consuming to clean, and leaving just added to the "spider legs" effect, I think.

Primed.

Various stages.  Here's was my process:
Do the bottom parts of all of them with a rough coat of metallic silver.

One at a time, do the metallic brass parts, then the black guns, the red lens, and highlights
Wash the bottom in heavy black
Paint the top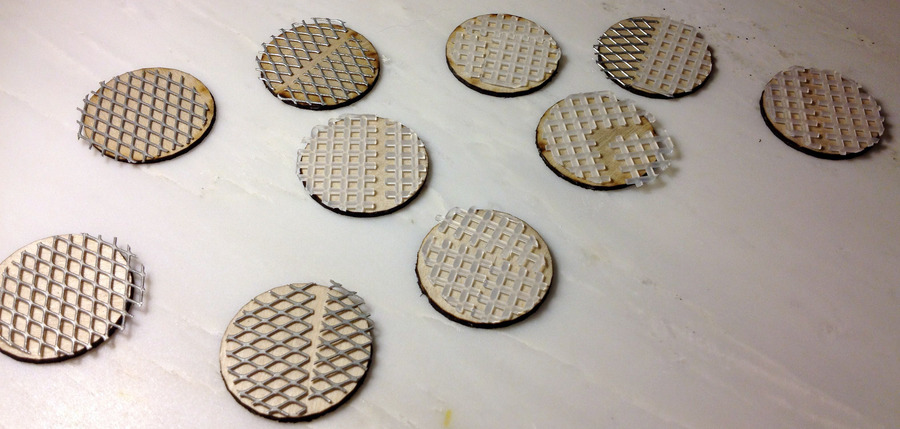 Here's the bases in various stages.  Litko 0.8mm thick wooden bases, 30mm in diameter, with a Litko heavy duty magnet bottom under it.  Then I pre-cut the bits for the top of the base. That's some metal mesh from the hardware store – I also use it to make chain link fences – and some square plastic mesh I got at the craft store in the knitting section.

Here's with the Green Stuff – ready for primer.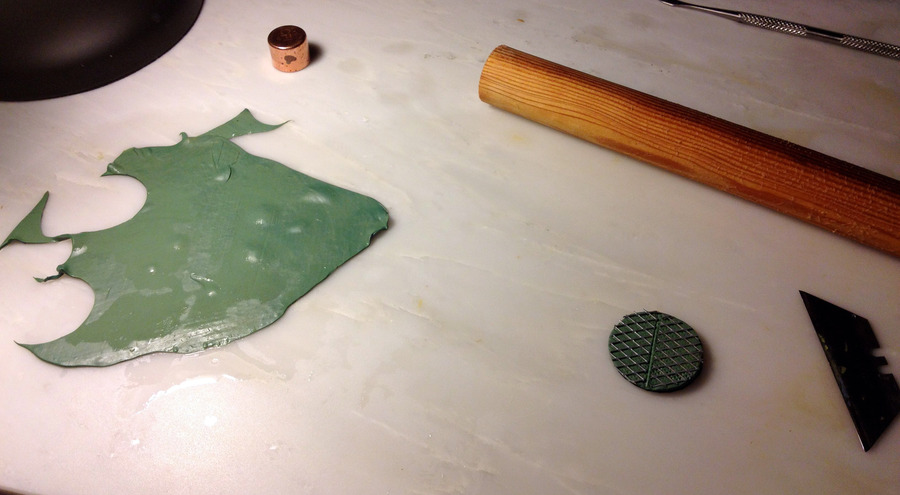 There's the Green Stuff, rolled flat.  I put the base on it and use the razor blade to cut it to fit.  The copper pipe fitting I use to make the circular indent.  I have a smaller one, also.  The mesh I just press gently into it, and it sticks.  No glue needed.
All primed.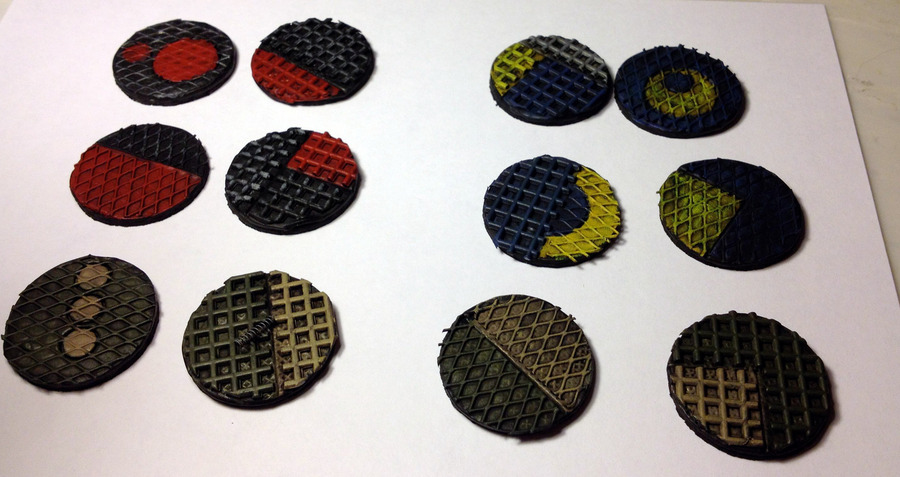 All painted.
A coat of shiny varnish, and then I glued the drone on to it.
Making the bases was fun, but I don't think they look as good on the Spiders as they did on the Grav Drones.  It's too busy and dark.  Lesson learned.