I love Dreadball.  I'm almost done painting both teams, just the 4 human strikers left unpainted.  The box insert that come with the game has places for everything, including the minis, but it lets them move around and bump into each other.  To remedy this, Battle Foam sells a kit that is specifically for Dreadball, and fits in the game box.
The imaginatively titled Dreadball Foam Kit For Game Box is $37.99 and comes with 2 foam trays. Only one of the trays will fit in the box at a time.  I'm not quite sure why it comes with two.  Just one tray will fit 4 teams, cards, dice, tokens, balls, and the ref.  What do I do with the other tray?
That said, the foam is very nice.  The bottom is a dense, stiff foam, and the top part is a softer foam.  It fits in the box well, and has a space for the game cards.  There are many different sized spaces, so you can fit everything into an appropriate space, including the dice, tokens, etc.
The foam is just slightly too tall, however.  Once the board is placed on top, there's not quite enough room for the rulebook, or the roster pad.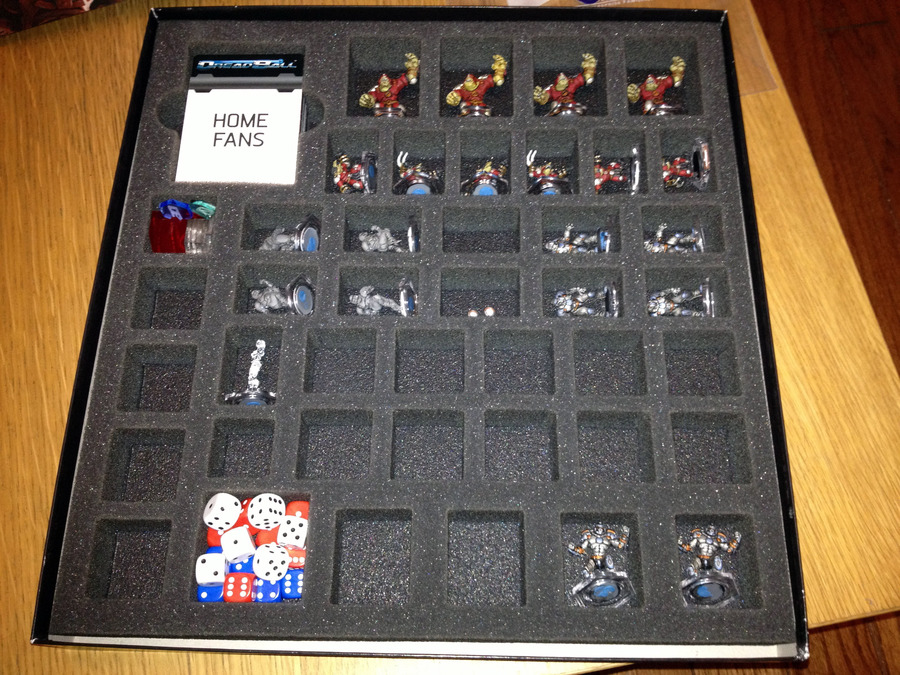 Here's the foam tray in the game box.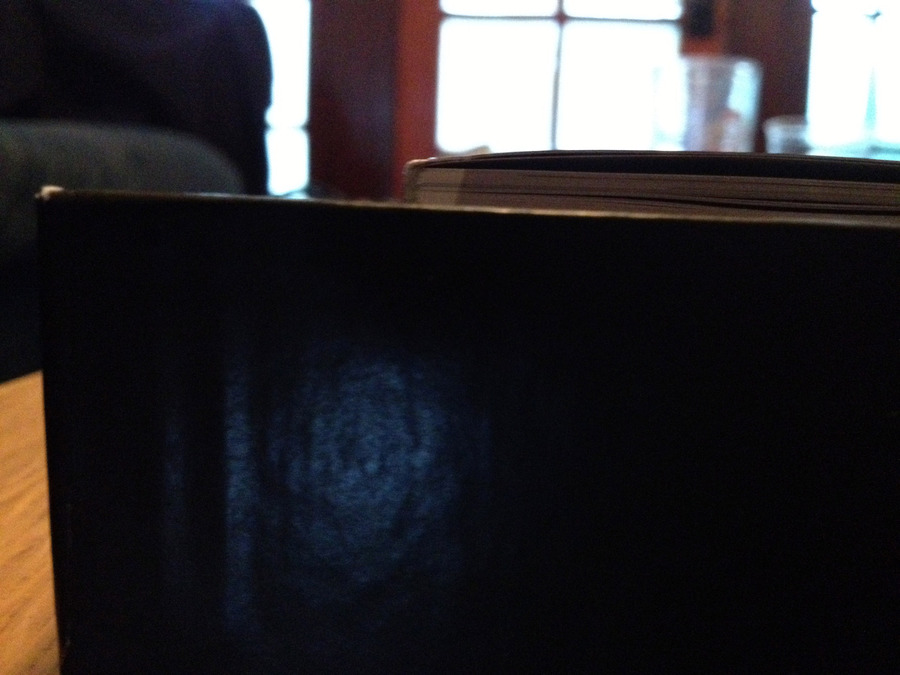 This is how much the rulebook sticks out when the game board is placed on top of the foam tray.  It's not too bad.  Once the lid is on, it's hard to tell.  However, there is no room at all for the roster pad.
One last, minor complaint: it takes a while for your order to show up.  I ordered directly from Battle Foam on June 5th, and my order arrived June 19th.  To be fair, they do warn you about that on their website.
Pros:
Fits in the box

Has a spot for the cards, and other spaces will hold dice, etc.
Can fit 4 full teams
Sturdy construction
I feel my minis are safe
Cons:
Why 2 trays?  I'd prefer just the one tray and a cheaper price

A bit too tall, the rulebook sticks out a little.
No space for the roster pad
Overall, I'm happy with it.  I suppose I can use the 2nd tray later this year when my Deadzone gear arrives.  More importantly, the minis I spent hours painting are protected, and everything (except the roster pad) still fits in the box, more or less, with a lot less rattling around.