Welcome to Part 2 of my GZG Full Thrust Intro Fleet Double painting recap.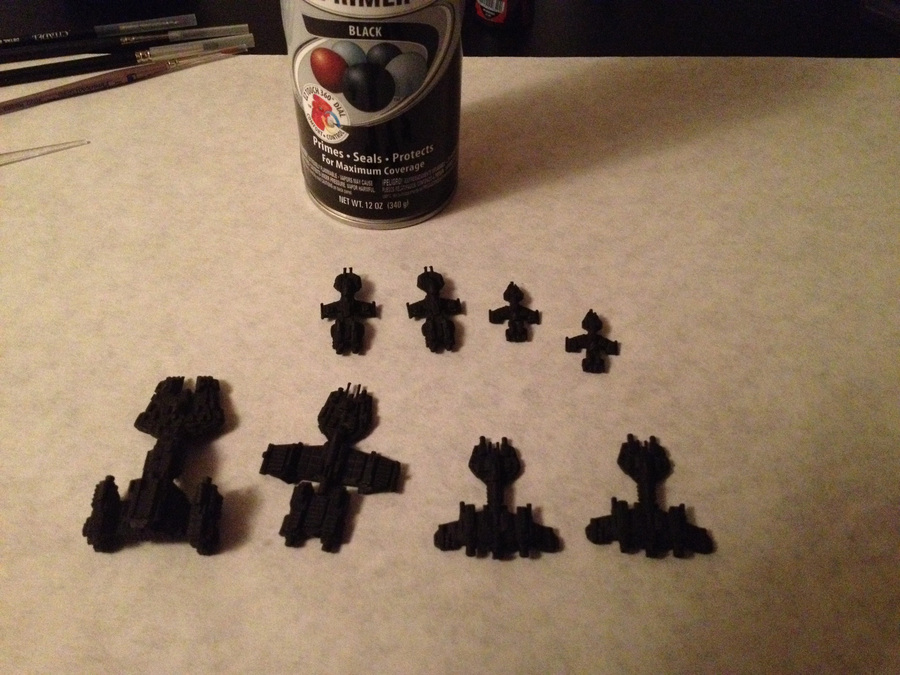 I primed them black. This is the 3rd batch I've ever painted. This batch was done with Krylon black. In the past I've used Rustoleum grey. I don't know if the Rustoleum was better, or the missed spots are just more noticeable in black than they are in grey. But I had to spot touch up a few area with regular black paint.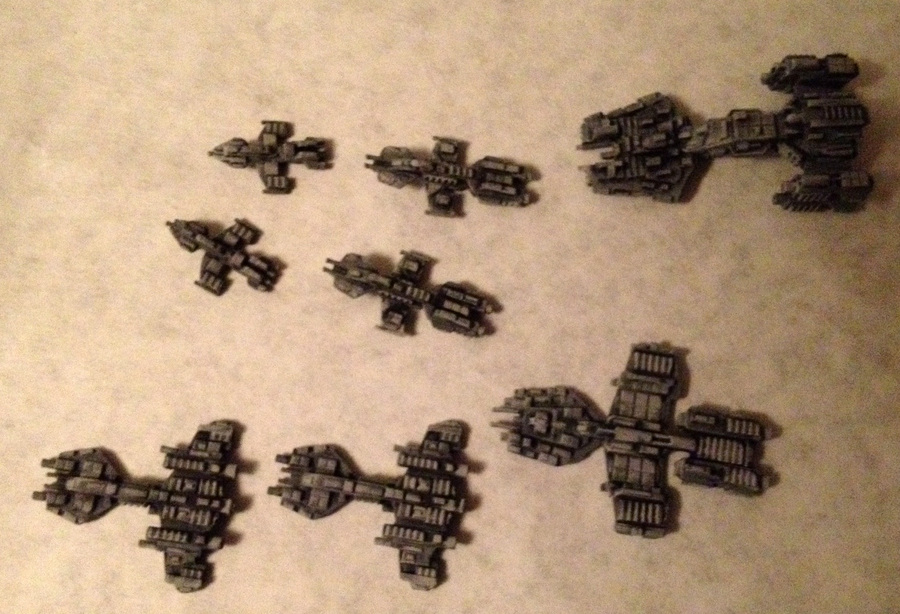 Here they are after a 1st coat dry brush of dark grey, and a much more selective dry brush coat of a lighter grey.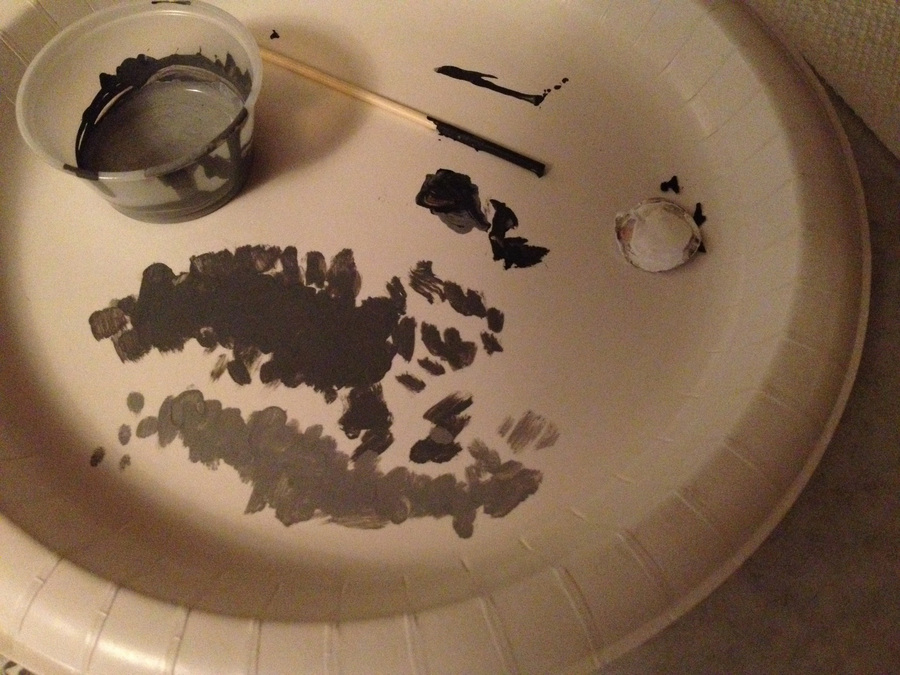 Here's the 2 different greys I used, first coat dry brush and 2nd coat dry brush.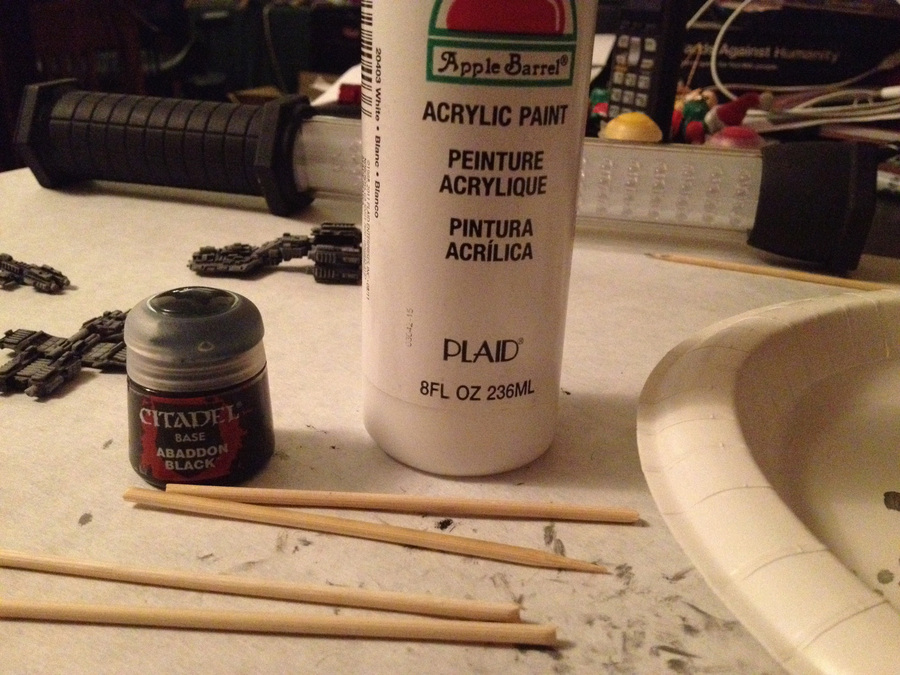 My tools and paint. To make the above greys, I mixed black & white (duh!). I started painting minis just about a month ago (ed: that would be November, 2012, as this is a repost). I bought 7 jars of Citadel paints at a local hobby store. I quickly ran out of white because of mixing. A web page I read about painting suggested Apple Barrel paints, and they are pretty cheap on Amazon.com. So I bought a huge squeeze bottle of white. In the foreground are my stir sticks, they are kabob stick cut into 3 pieces with wire cutters. In the background is my giant flashlight. It is very useful to check details and find little spots missing primer, etc.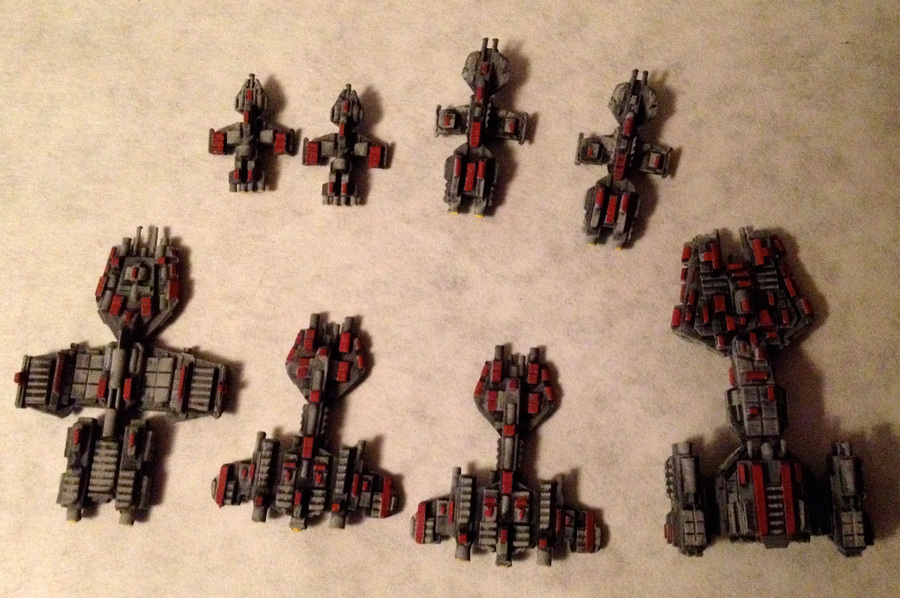 Here they are finished (for tonight, anyway). I'm not that great of a painter, so I noticed in this photo that some of my red details are a bit off. I might go back and fix them, or I might decide that would make it even worse. I'll put that off until tomorrow.