Here's my post about getting started with starship wargaming.  I originally posted it to Imgur in December 2012.  I'm reposting the series here to get this blog started.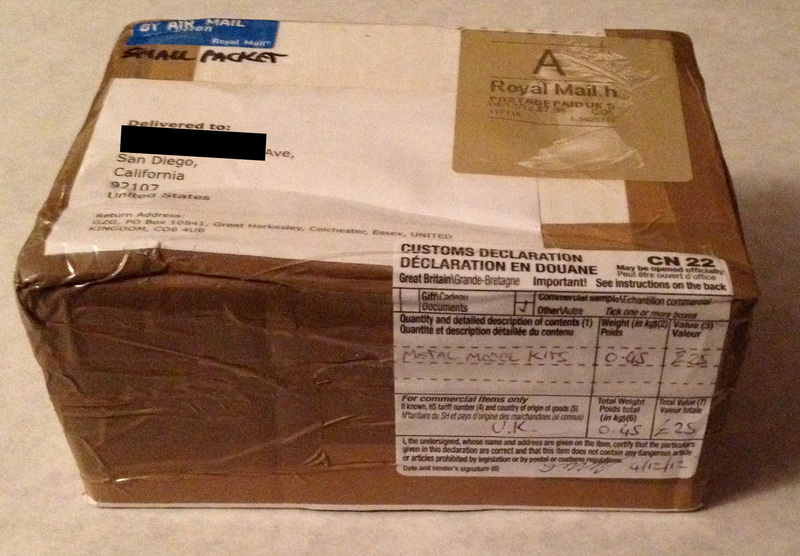 I ordered the "FT Intro Fleet Double" from Ground Zero Games in the UK. I chose the ESU and UNSC fleets. You get 2 frigates, 2 destroyers, 2 light cruisers, 1 heavy cruiser and 1 battle cruiser for each fleet. It took 2 weeks and a day to arrive in CA from the UK.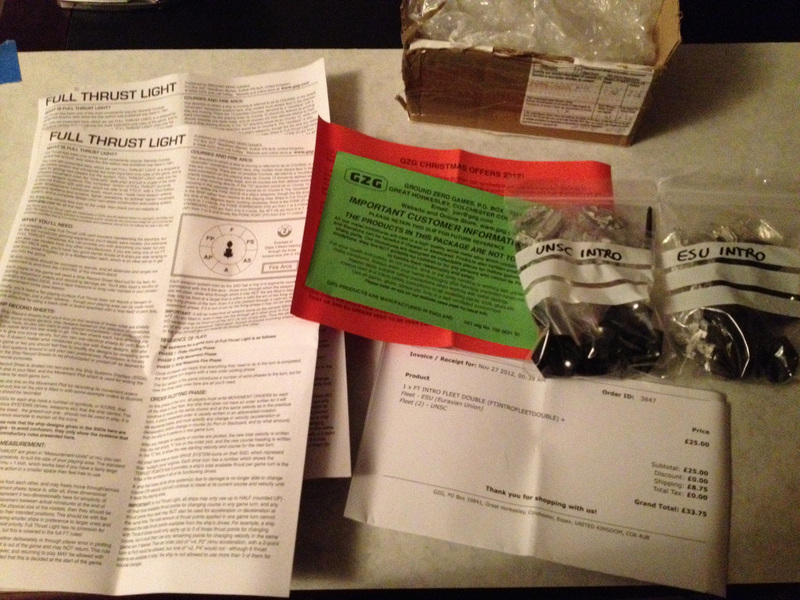 Here's the contents of the box. It came with 2 copies of the Full Thrust Light rules, which are also available for free download (as are all the Full Thrust rules) from http://shop.groundzerogames.net/index.php?_a=viewCat&catId=130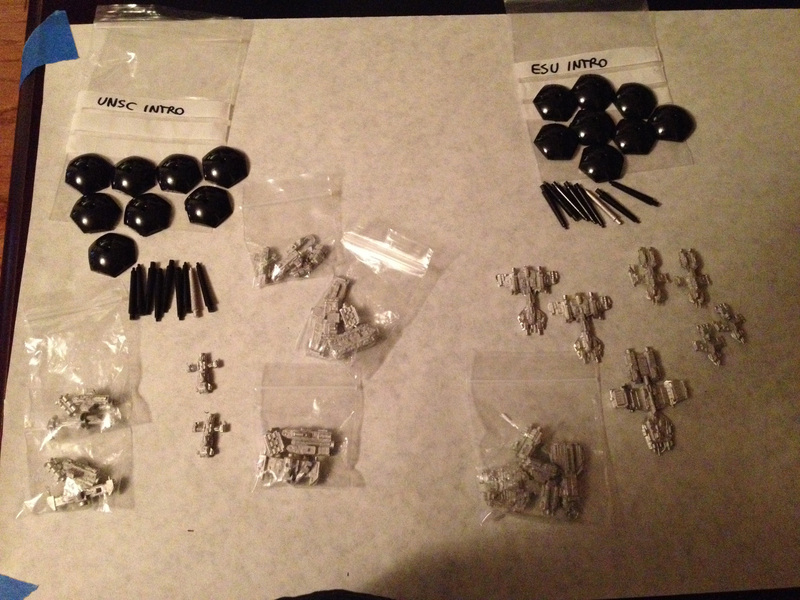 Here's the 2 fleets. The ships in the bags need assembly.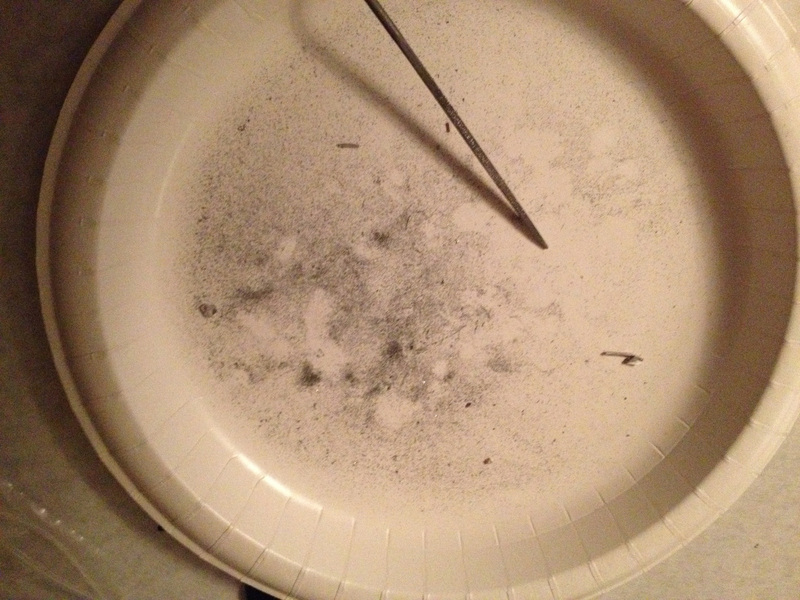 1st step: clean up the ships. Remove all the flash, file down the mold lines, then give them a good scrub with soap and water with a toothbrush. Here's the flash and dust from cleaning up the ESU fleet. That's my tiny metal file I used.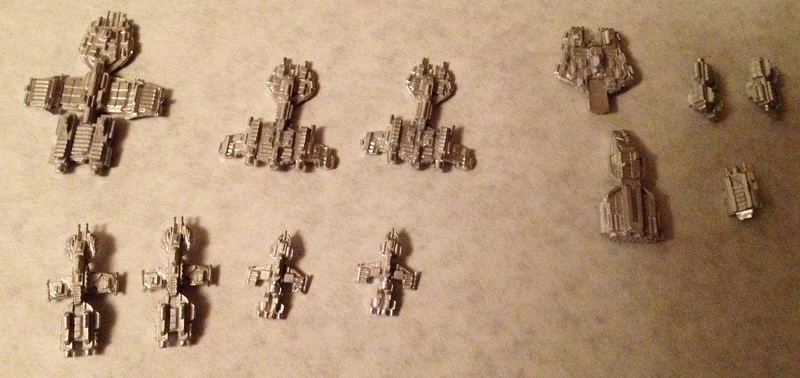 The ESU fleet all cleaned up and washed. That took about 3 1/2 hours.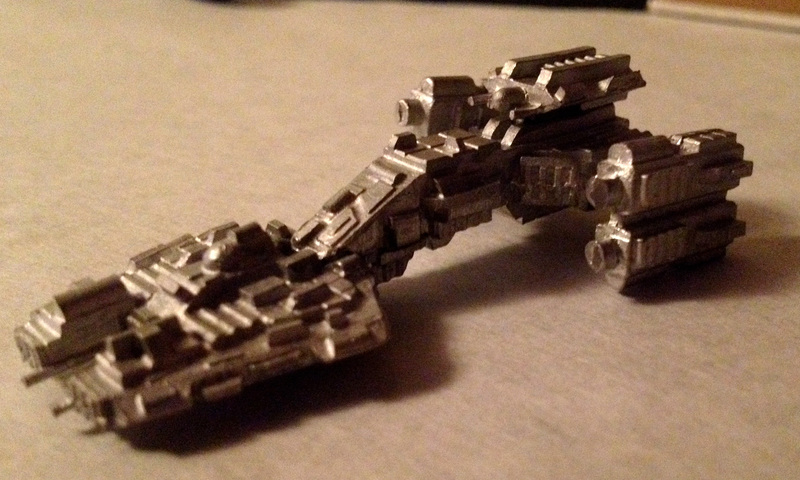 Here's the assembled ESU battlecruiser.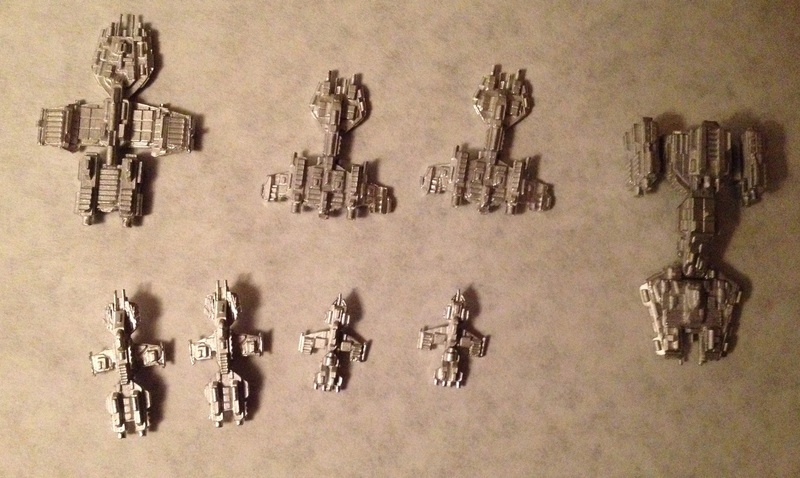 Here's the whole ESU fleet, ready for primer. That will be in part 2.