One of the great things about 15mm Sci-Fi minis is that they are so inexpensive.  An infantry figure costs around 60 cents. A tank or wheeled vehicle around $11.  Compared to some company's 28mm figs, that is super cheap.
Here's what $85 buys you: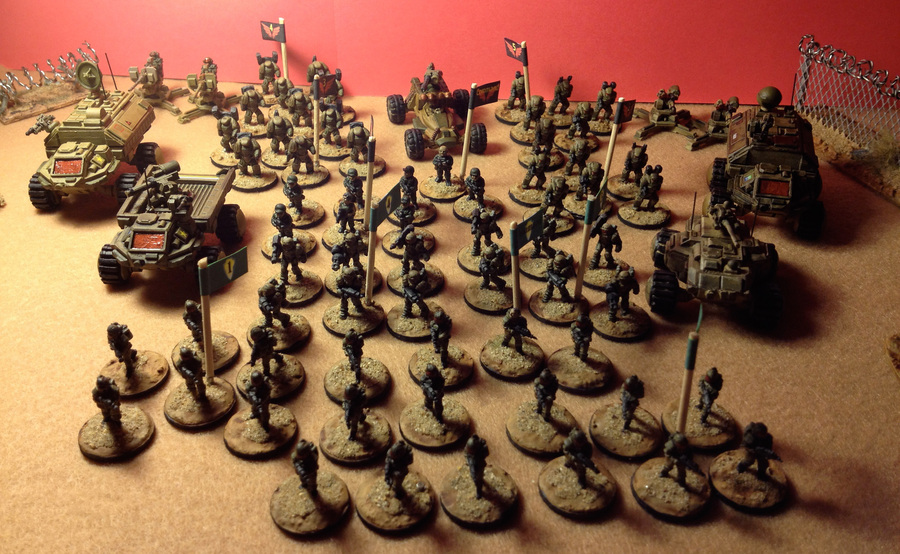 This is my 15mm Sci-Fi army, which can  be used to play Gruntz, Tomorrow's War, Stargrunt II, FUBAR, etc. I ordered from Ground Zero Games in the UK  and Rebel Miniatures in the USA. Total cost was $85 US, not including shipping or tax. 65 infantry, 4 big guns, and 5 wheeled vehicles.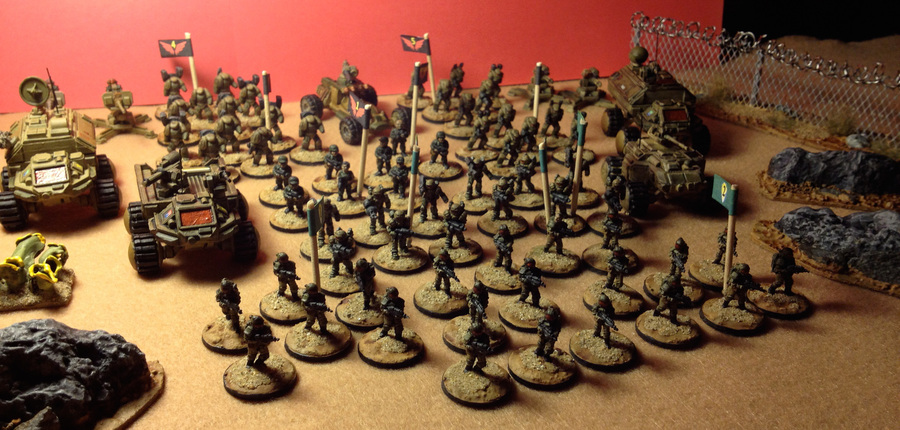 The big list:
— Vehicles: —
Right side
GZG V15-42A Bulldog 4-wheel HMTV closed-back Troop Carrier version

GZG V15-39A Bobcat 4-wheel HMLCV (High Mobility Light Combat Vehicle) with autocannon turret
Left Side
GZG V15-42B Bulldog 4-wheel HMTV closed-back Command Post version (with left over Rebel Mini's gun)

GZG V15-41A Bulldog 4-wheel HMTV (High Mobility Transport Vehicle), open, with tribarrel autocannon mount (+ crew) (I didn't use the crew)
Center
Rebel Minis RMEFG1 Earth Force ATV Buggy.
— Big Guns: —
Right side:
GZG V15-25A GAWP – Groundmount Autonomous Weapons Platform with Rotary Cannon
Left side:
GZG V15-73A Heavy Autocannon (with NAC gunner)
— Troops: —
Black "Command" and Black 1:
GZG SG15-SFE5 Assault Team (human troops in fatigues) – 4 character figures and four line grunts
Black 3 & 4:
GZG SG15-F03 FSE POWER ARMOUR
Black 2 & 5
GZG SG15-E03 ESU POWER ARMOUR
Green 3 & 4:
GZG SG15-A23 NAC Power Armour & SG15-A21 NAC Assault Power Armour pack A
Green "Command", 1 & 2:
Rebel Minis MAEF1 The Earth Force Marines Infantry Pack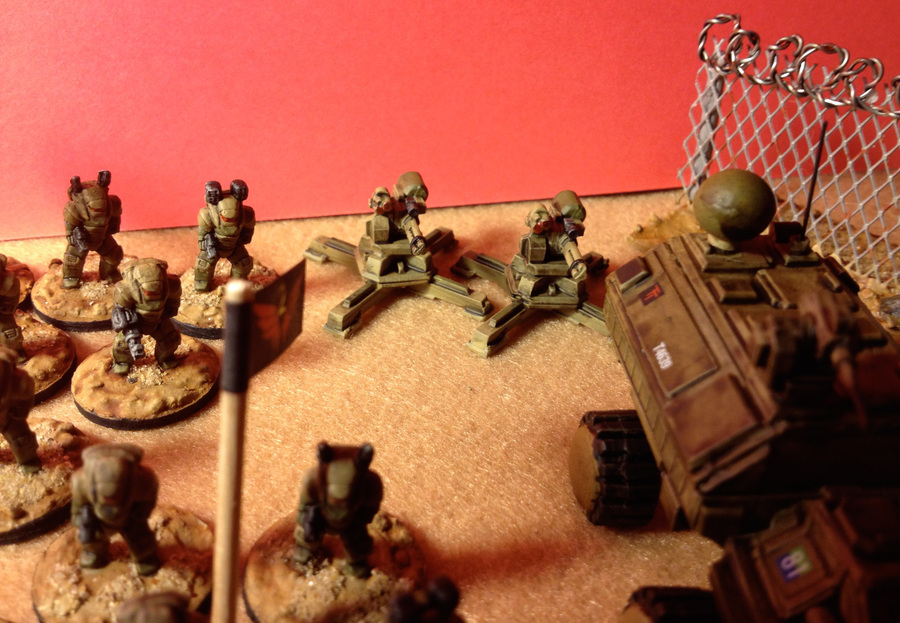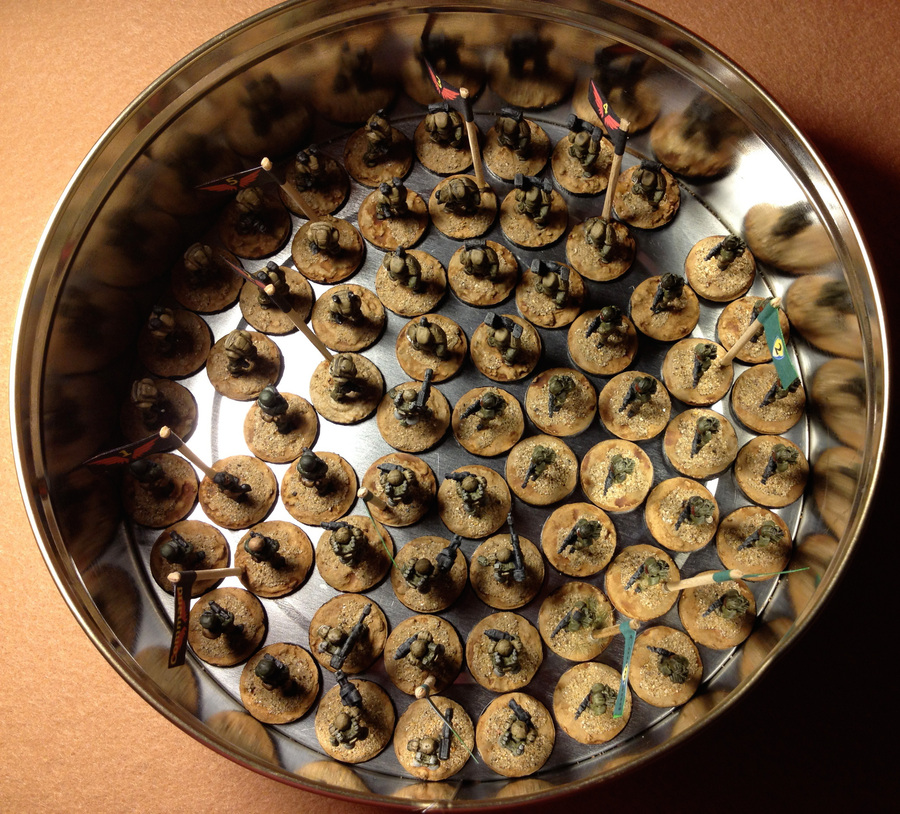 All 65 troops fit in a cookie tin.  Magnetic bases keep them in place.